As you prepare for Windows Server 2008 and 2008 R2 end of support in January 2020, you have an opportunity to transform the way you manage your workloads. By migrating Windows Server to Azure, you'll realize significant cost advantages, decrease time to market, and improve scalability and security.
However, a smooth and successful migration requires careful planning and execution. Read the e-book "Best Practices for Migrating Windows Server to Azure" to get detailed guidance on each stage of your migration
In this e-book, you'll learn how to:
Assess your existing infrastructure to identify migration priorities.
Choose the right migration path for your business.
Optimize your workloads for cost savings, functional

Time for change – Windows Server 2008 and 2008 R2 end of support
Windows Server and SQL Server 2008 and 2008 R2 were hugely popular when they launched nearly 10 years ago, and millions of instances of them have been deployed worldwide. Organisations continue to run many of their business applications on these servers. End of support means that your software will no longer receive security updates, which could expose you to security Time for change.
Moving Windows Server 2008 to Azure
Migrating to Azure with free Windows Server and SQL Server 2008 extended security updates. Microsoft has announced free extended security updates for three years past the end-of-support dates for servers running in Azure. This means you get the efficiency of running servers in Azure, as well as three more years of security updates at no additional cost.
Grow your cloud skills
As you prepare your organisation's infrastructure for cloud adoption, you also have the opportunity to develop skillsets that help you extend your management knowledge into the cloud. While many of the tools – and much of your experience – for on-premises servers and applications are similar to those needed for the cloud, there are some fundamental differences to consider since nearly all roles in IT will evolve to some degree.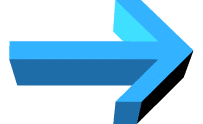 In this eBook, we'll take you through the major steps in a typical rehost or lift-and-shift migration, including designing your virtual datacentre, assessing your environment, performing migration and optimising post-migration.
You May Also Like to Read :
Autonomous Data Warehouse Cloud – The Smarter Way to Manage Data