Why Does Enterprise Resource Planning Fall Short?
Enterprise Resource Planning system helps manufacturers to enhance the organization's overall performance. In many cases, the original drivers that led to an ERP selection were the goals of streamlining and simplifying business processes for a sustainable competitive advantage.
In case after case, implementations miss their mark. Instead of delivering promised cost reductions, business agility and performance improvements, ERP systems create complexity, duplication of effort, and in the worst cases,
poor quality and customer service, and a dangerous lack of visibility into the business.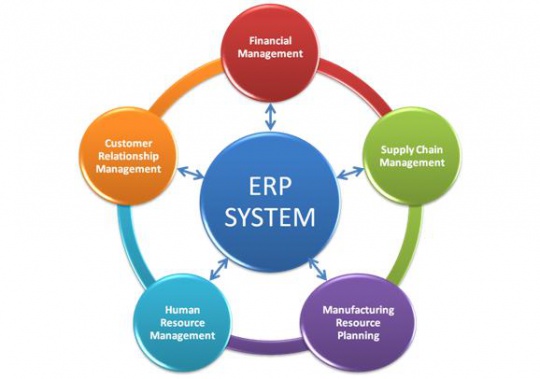 Source : www.simplilearn.com
This whitepaper helps you to :
Explore how you can eliminate complexity, duplication of effort, and even poor quality and ineffective customer service
Understand how to face challenges like rising material costs, increasing competition, and ever-changing customer requirements
Learn how your company can thrive with a new approach to business systems
Enterprise resource planning (ERP) systems are supposed to improve an organization's performance from the plant floor to the top floor, keeping the business competitive in an ever-changing market. Yet, many ERP vendors are holding businesses back rather than enhancing them.
How do you know if your ERP system is hindering or helping you? Beware of these warning signs that your ERP system is killing your business.
Your ERP system can't integrate mission-critical business data.
Changes to the system are costly and time-consuming.
Your disaster recovery plan involves tapes.
Beefy PCs or "fat clients" are needed to run the system.
Maintenance fees are high.
You can't access the data easily if you are traveling.
Upgrades are disruptive to the business.
Trading partners can't easily interact with the system.
New employees need time to learn the system.
Globalization is too difficult.
These warning are great threat to your business and you must have a very distinct idea about all the mentioned signs which can anytime hamper your running business turning it to a loss.
The Next Step
Fortunately, a new breed of cloud ERP resolves these challenges so manufacturers can thrive by doing what they do best, not writing and maintaining software. The Plex Manufacturing Cloud ERP offers robust ERP/MES functionality without the need for expensive servers, operating systems, database software, backup equipment, and the IT specialists to manage all of that. Plex is always up to date and is available to customers via a monthly subscription fee. That means no hassle, business disruption, or costs with version upgrades.
Read the full report to get best advantage of cloud ERP System, to get you With no up-front investments in servers or IT infrastructure, helping you to drive out costs and improve quality in your organization.
You may also Like to Read:
Manufacturing Execution System (MES) in the Cloud