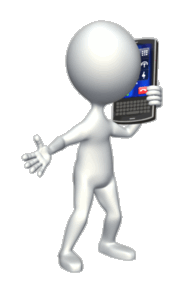 Want to stay up to date on the Mobile Threat and real-world attacks happening every day?
Mobile Threat are increasingly becoming more proficient and prolific, increasing the sophistication of their attacks. At the same time, employees are accessing work data through their mobile devices on a daily basis. Over 60% of employees across the globe say they access their organization's customer, partner, and employee data on their mobile device, according to a new Lookout survey. It's more important than ever for organizations to know what Mobile Threat they face, and how those threats can cause data loss, compliance infringement, and brand reputation damage.
This report examines the current state of security threats including :
JadeRAT A mobile advanced persistent threat (mAPT) that may be connectedto a government sponsored group.
FrozenCell An mAPT that masquerades as fake updates to chat apps like Facebook and WhatsApp.
xRAT An mAPT associated with the high-profile Xsser / mRAT malware.
Igexin An advertising software development kit (SDK) that could spy on victims through otherwise benign apps.
SonicSpy Surveillanceware that was found in the Google Play Store, capable of silently stealing data.
The Mobile Threat Report is a collection of Lookout mobile threat-discoveries and commentary. All Lookout customers are protected from the threats listed above in this report.
This Lookout Mobile Threat Report outlines our most recent threat discoveries and commentaries, with the goal of keeping enterprise security and IT leaders aware of the attacks that could cause data compromise, compliance violations, and brand reputation loss. Thus, Get this report of Mobile Threats to have a secure and better business ahead!
You may also like to Read:
Four business models for mobile broadband public safety communications